Ingredient Label Translation Service
We offer the translation service of ingredient labels and nutritional values on all food products and on those on our website. In addition, we also provide the service of gluing labels on each product you have ordered.
The translated labels will report the nutritional values, the ingredients and all the production and packaging information that are present on the original product label.
The same indications will be faithfully translated into the desired language.
For those products that already show the values in the chosen language, no further label will be applied; therefore, any amount already paid will be refunded.
How does it work?


Go to the "Labels" Category and select item (A) or (B)


Add the number of labels equivalent to the number of pieces of products you have in your cart to your cart


Tell us the desired language via chat or email at info@italianabrand.com

The cost of the chosen service will automatically be added to the order.
Service  
TRANSLATION, PRINTING AND BONDING IN YOUR LANGUAGE
By adding this service to your cart, you receive the goods with translated labels glued to each product 
Click here to add this service to your cart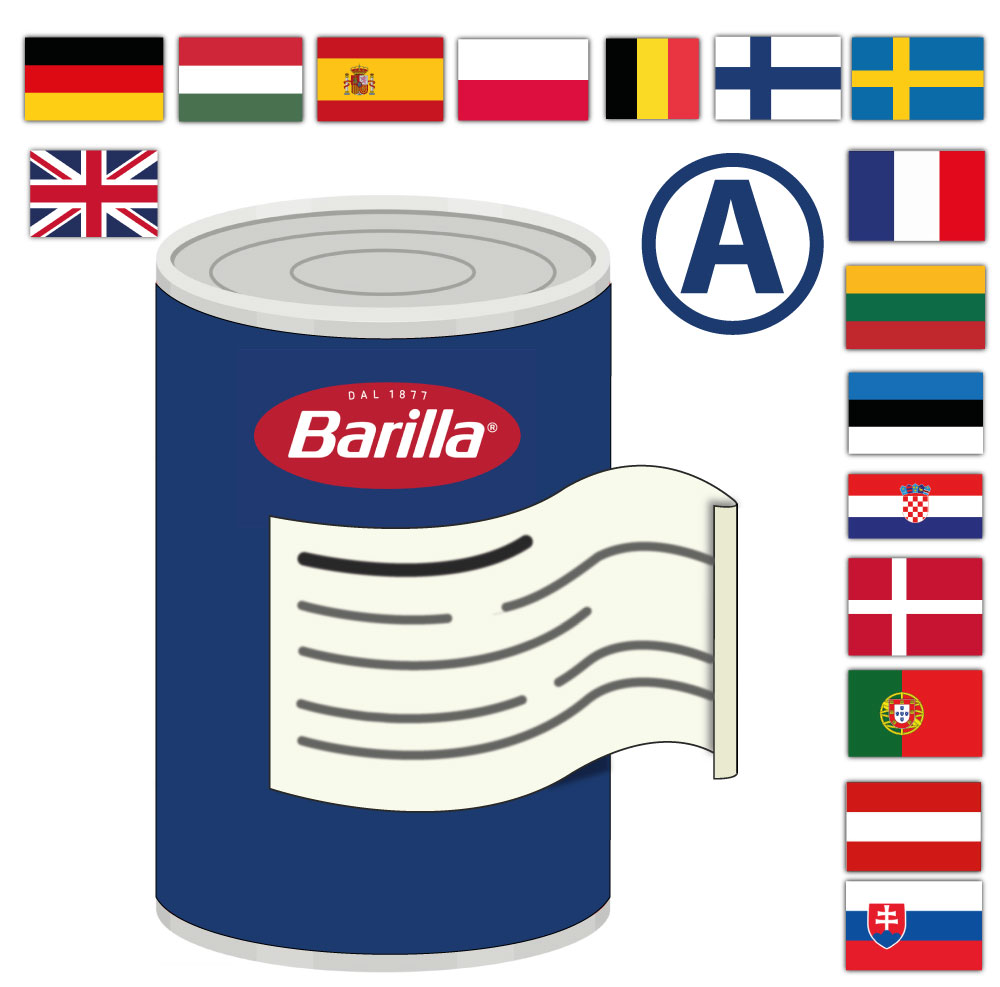 Label ID (A): 19196
-----------------------------------------------------------
Service 
TRANSLATION AND PRINTING OF LABELS IN YOUR LANGUAGE
By adding this service to your cart, you will receive the translated labels together with the ordered goods, you will proceed to paste them on each product before putting them on sale
Click here to add this service to your cart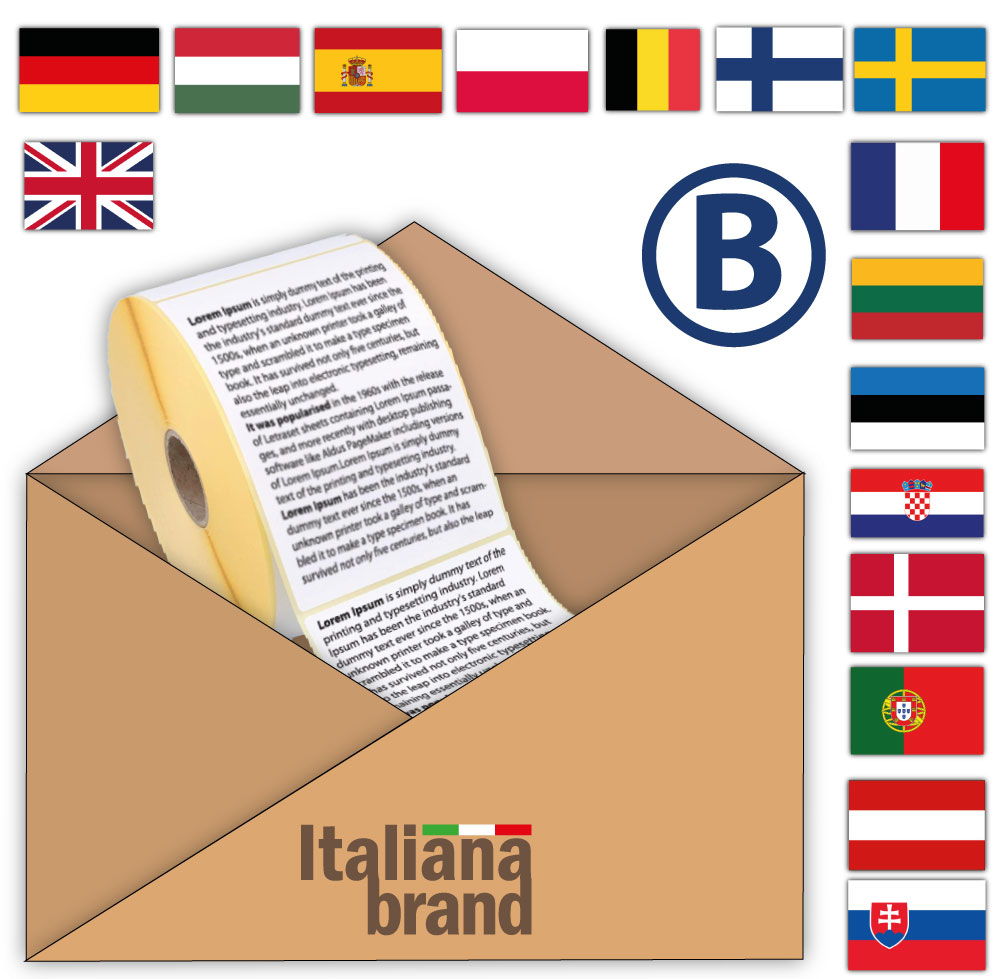 Label ID (B): 19195
-----------------------------------------------------------
It is specified that the service concerns only and exclusively the literal translation of the values present on the products inserted by the manufacturer; No addition or exclusion of texts will be made by Italianabrand